CustomOasis no longer exists. Maintenance of this skin was too time consuming for the admins.

Here at Casualty Wiki, we feel that Wikia's standard skin, Oasis, is too restrictive. We are therefore proud to announce this impoved skin which has been designed with style in mind.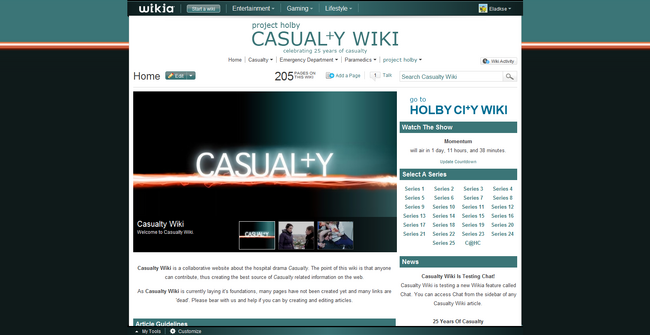 Due to Wikia rules, we cannot apply this theme automatically when you access the site. Instead, if you want to use it, you have to put some code into your personal css and js files.
Installing The Skin
To install the skin, you will need two pieces of code.
The first piece is a css import, which you need to put in your personal wikia.css here:
@import url("http://casualty.wikia.com/index.php?title=MediaWiki:CustomOasis.css&usemsgcache=yes&ctype=text/css&smaxage=86400&action=raw&maxage=86400");
The second piece is a js import, which you need to put in you personal wikia.js here:
importScriptPage('MediaWiki:CustomOasis.js', 'casualty');
Bugs and Comments
Wikia is changing all the time, and we had to put some code into Oasis to make this skin work. Therefore, if you do spot an issue with either skin, please alert an admin or leave a comment below.